Professional Profile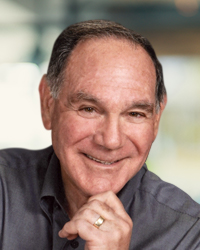 Alex J. Balian has been an owner/operator and consultant in the retail and supermarket industry for over 50 years. Alex is qualified as an expert in all aspects of retail store operations and safety, with an emphasis on a store-level perspective, and regularly testifies in municipal, state, and federal courts throughout the United States. He remains active in the retail industry and keeps current with the customs, standards, and practices it entails.
Alex utilizes his expertise by closely examining the internal day-to-day operations of a retail store, identifying and evaluating policies and procedures to determine whether they are consistent with the standards of the retail industry at large and if the store implemented the appropriate procedures on the day of a given incident, factors that play a key role in the question of to whom fault should be attributed. His areas of expertise include safety inspection procedures, store maintenance, customer and employee injury, security, food service, merchandising, display, training procedures, ADA compliance, and risk management.
Education:
Retail History and Consulting Experience:
Consultant in Retail Store Operations (1998 – Present)
Advise, train, and execute policies and procedures in supermarkets and other retail stores. Guide clients in day-to-day procedures in retail including, but not limited to, developing training manuals, safety procedures, and policies such that the establishment can perform these tasks efficiently and effectively. Advise attorneys in all matters pertaining to retail-oriented cases.
Store Director, Irvine Ranch Farmers Market (1986 – 1988)
Responsible for total market operations with profit and loss responsibilities.
Supermarket Owner/Operator (1965 – 1986)
Owned and operated chain of supermarkets for more than 25 years. Responsibilities included developing policies and safety procedures, securing financing, conducting labor negotiations, overseeing internal operations, and risk management and loss control.
Professional Associations/Memberships: